We have created our own vinyl record and turntable, inspired by the rock 'n' roll heritage of the Street Family of bikes.
The record deck, made in conjunction with legendary British maker, Rega, takes its inspiration directly from the Street Cup model.
Meanwhile the vinyl album, is entitled 'Racing the Record' as a nod to the original 1960s café racer practice of selecting a record on a café's jukebox and racing to a predetermined point and back before the song had ended.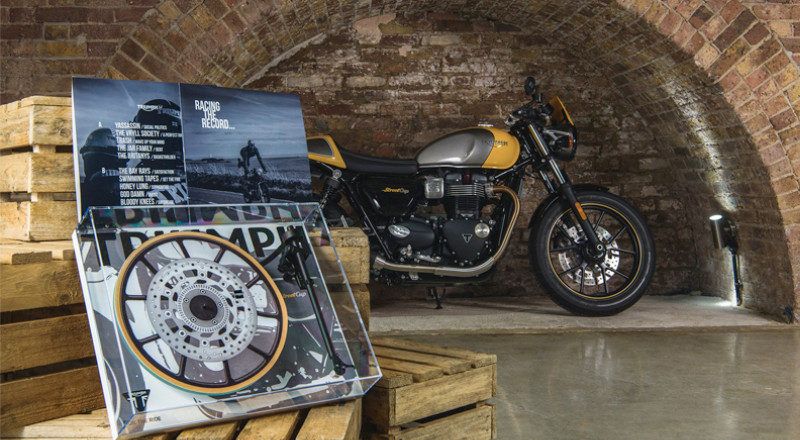 Both the turntable and vinyl album will make their public debuts at a launch evening on Tuesday, August 29, at London's The Bike Shed, where a handful of the featured bands will provide live entertainment 
Tickets for the event, which will run from 6.30pm – 11pm, will be limited and a select few will win their place at the party via Triumph's social media channels.
Only two have been made and for a chance to win one, you should keep an eye on Triumph's social media channels – Facebook and Twitter.
For more information or to book a test ride on Triumph's Street Cup click here.